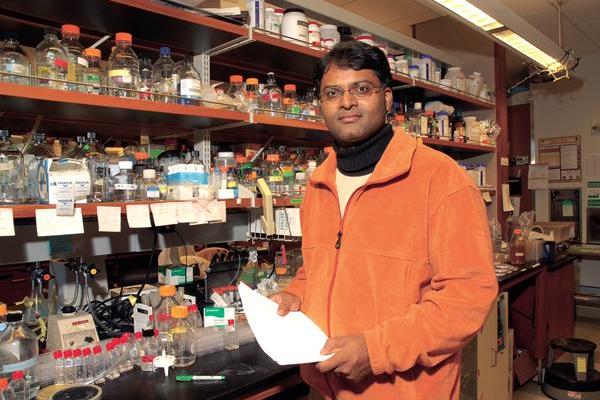 I would like to bring to your attention to one of the most notorious cases of scientific misconduct in recent memory. The case involved a prominent cancer researcher at Duke University, Dr. Anil Potti. His research claimed that he could use genomic technology to generate a "fingerprintunique to the individual patient" and use it to predict up to "90 percent accuracy "which early stage lung cancer patients were likely to have reoccurrenceand benefit from chemotherapy" and more importantly, predict which chemotherapy drugs would work best for that particular patient. Scientists have called it the "holy grail" of individualized cancer therapy. Dr Anil Potti's findings have been published in a number of prestigious journals including the
New England Journal of Medicine
and
Nature Medicine
. Many companies were formed and clinical trials were started on the basis of this research. It was heralded and thought to change the way we treat lung cancer, and that would be true if the research was in fact real. It was not.
Dr. John Minna, a lung cancer researcher at

University of Texas Southwestern Medical Center

, wanted to use a similar approach as outlined by Dr. Anil Potti to treat his own patients and collaborated with two statisticians at M. D. Anderson, Keith Baggerly and Kevin Coombes to understand how to conduct the genomic tests needed to determine which chemotherapy drug to give patients. However, when Dr. Baggerly and Dr.Coombe started to analyze Dr. Potti's data, they found a number of mistakesranging from potential careless mistakes to "unexplicable" errors. At this same time, Duke University started three clinical trials. Dr. Coombe and Dr. Baggerly tried to warn the scientific community about the factualness of Dr. Potti's data. Nevertheless, Duke University continued their trial. It was not until a trade article published in Cancer Letters which showed that Dr. Potti "falsified parts of his resume" and reported that he was a Rhodes Scholar on a number of grant applications, which was a lie. The scientific community finally checked Dr. Potti's data and realized that the entire result was fabricated. However, some patients died during the clinical trails and were given the false hope that this technology could improve their clinical outcome.
There are a number of things to be frustrated about in this case. At the top of that extensive list is the idea that a researcher can knowingly publish false data that has a real impact on the lives of cancer patients, many of whom are agreeing to participate in this trial because they have run out of options. Secondly, that the scientific community did nothing about the findings presented by Dr. Coombe and Dr. Baggerly, and it took a forged resume to open the eyes of the scientific community. I am a strong believer that scientific research is self-correcting. Given enough time, especially in the case of potentially groundbreaking research, scientists can separate out the false from the real data. However, the case at Duke University indicates that sometimes it just takes too long to unmask the fraud. In the case of cancer patients, they do not have the luxury of time. There needs to stronger safeguards in place to detect instances of fraud. Maybe that is easier said than done. Prestigious scientific journals favor the once in a life time finding, especially if it contradicts an established theory. Perhaps, we need to seriously think about what changes can be made to better the peer-review system to make sure such heinous cases as the Duke University scandal do not happen again.